STROLLING WITH YANK WONG UNDER WATER – INTERVIEW WITH ANGIE CHEN AT 42ND HKIFF
For more than 25 years, Angie Chen had been a director of feature films. She swerved to focus on nonfiction in the past decade, and made her name with the award-winning 2012 documentary One Tree Three Lives, chronicling the multitiered life and career of author Nieh Hualing. i've got the blues, featured in this year's HKIFF, is her second documentary about an artist.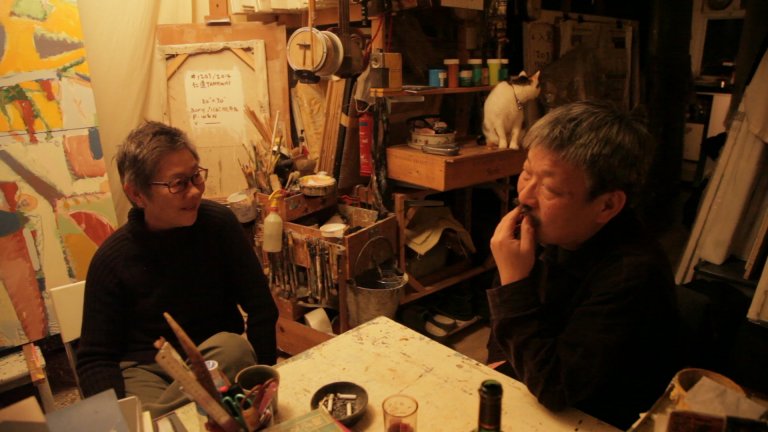 From the moment that Yank Wong Yan-kwai, her new film's central figure, laid the rule never to shoot him painting, it was clear that he would not be a tame subject. So how could a director possibly document the artist's true nature?
It took both courage and a reservoir of trust built over the years. Both had been happy with their collaboration in editing the trailer for One Tree Three Lives, so when Chen was proposing another documentary about the Nobel laureate Gao Xingjian for funding by the Hong Kong Arts Development Council, she enlisted Wong's assistance."After more research, I felt that I didn't actually have a strong passion to film the artist, and Yank felt the same way," Chen recalled. "We eventually stopped, but then it occurred to me—why not film Yank?" After emailing the artist for his consent, she received a one-line reply: "Follow your heart." Mutual friends were surprised that he hadn't turned her down.
"I've known Yank for over 20 years, but we were never close," Chen said. "We go to the same regular poetry gatherings. Yank was always the quiet one, but I could see that he's a very creative person. I've been curious to know what's inside him."
Chen, who has always tried to remain open in her creative process, was deeply touched by one of Yank's insights included in the documentary: "I try to stay close to my true nature. I grow fonder of the things I do each day. If this is not the way to be happy, then I really have no idea how to be happy."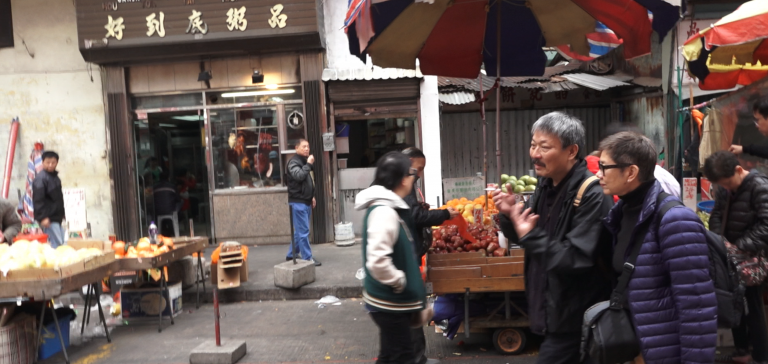 Chen and her filming crew shadowed Yank, allowing his nature to reveal itself spontaneously in daily life. "The conversations and visuals are so full of life," Chen said. "Yank has doubts about my motives in filming, but I never had any fixed ideas."
The film has no script or narrative voice-overs—or indeed, any interviews. "I used a lot of writers' interviews in One Tree Three Lives, but I like each of my films to be different so I intentionally left them out this time," Chen said. "I'd actually interviewed [several people], but I felt there was really no need. The lively interactions between us are already sufficient."
Though i've got the blues is quite different from her previous documentary, Chen feels that the two share a common essence. "One Tree Three Lives is about the love between Nieh Hualing and her husband, as well as a selfless love for literature. Yank's passion is for artistic creation. He has never made any sort of compromise for his art. He has always been pure." An art director for more than 30 films, Yank never worked on a project for the money, Chen added. "It's really a lofty way of living one's life."