ISHII'S ALL THE THINGS WE NEVER SAID PREMIERED AT PIA, NEXT STOP BUSAN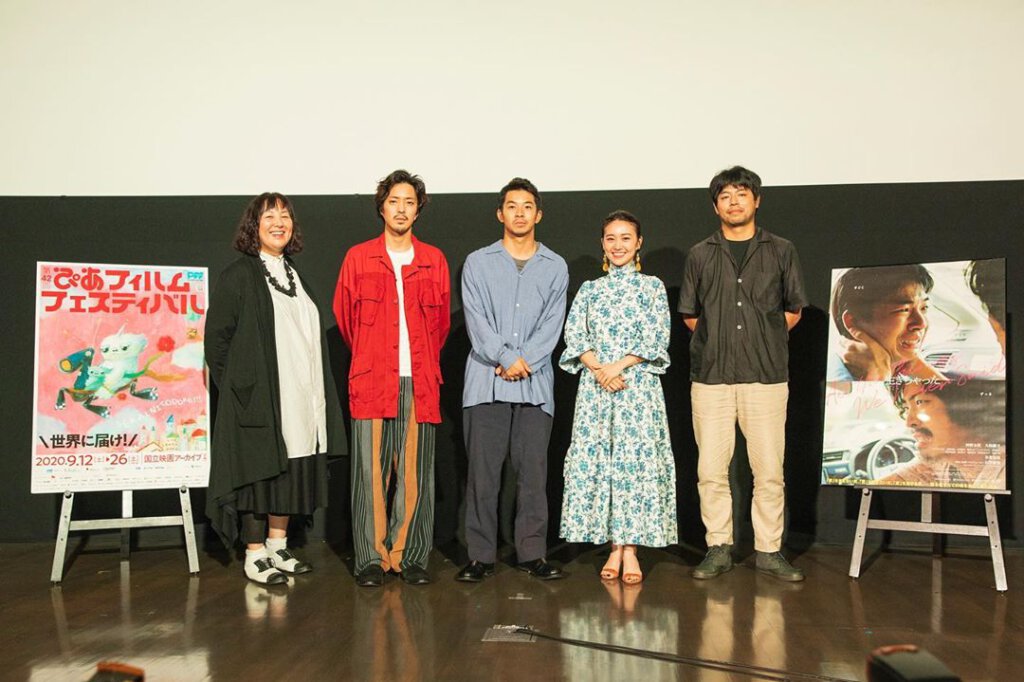 The world premiere of ISHII Yuya's All the Things We Never Said took place last weekend at the 42nd Pia Film Festival in Tokyo.
The film is the first to emerge from the B2B A Love Supreme initiative launched last year jointly by the Hong Kong International Film Festival Society (HKIFFS) and Heaven Pictures. Other participating filmmakers in the six-film project include TSAI Ming-Liang from Taiwan, TAN Chui Mui from Malaysia, ZHANG Lu and YANG Jin from China, and Hong Kong's Philip YUNG.
A story about love, friendship and broken dreams, All the Things We Never Said features three of Japan's most exciting rising stars, including NAKANO Taiga, WAKABA Ryuya, and AKB48 alumni OSHIMA Yuko in her debut performance in a feature film.
All the Things We Never Said will open domestically in Japan on 3 October before making its international premiere and competing for the Kim Jiseok Award at the 25th Busan International Film Festival. Commercial release in other territories, including Korea through D.O. Cinema, will follow shortly.
ISHII Yuya, who was in attendance at the premiere with his main cast, said he was excited to debut his latest film at the Pia Film Festival. "Pia has always been serious about cinema and life," Mr ISHII said. "All the Things We Never Said is an independent film shot entirely on impulse but with a lot of souls. It goes back to the basic of filmmaking and showing it at Pia is very significant and meaningful for me."
Founded in 1977, Pia Film Festival is the most significant event in Japan for independent cinema and best known for its support of young filmmakers. It has been a strong advocate of ISHII's works, which include such contemporary classics as The Great Passage (2013) and The Tokyo Night Sky Is Always the Densest Shade of Blue (2017), since the earliest days of his career.
HKIFFS is also one of the early champions of the work of ISHII Yuya, presenting a four-title focus in as early as 2008.