Guest Registration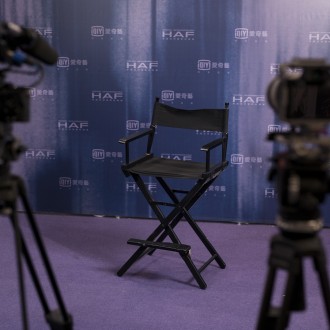 The 21st HAF will run concurrently with FILMART (Hong Kong International Film & TV Market) during 13-15 March 2023. Upon successful registration, guests can get access to both HAF and FILMART.

HAF would facilitate meetings for filmmakers of the selected projects. Approved guests will be contacted by email for further arrangement.
HAF is a trade event for approved guests ONLY. Visitors under 18 years of age will not be admitted.



* In view of the development of COVID-19 epidemic situation in Hong Kong, all travellers should pay attention to the latest quarantine arrangements and inbound control measures announced by the HKSAR Government. For latest boarding requirements and testing arrangements for inbound travellers arriving at Hong Kong, please refer to the website below:
https://www.coronavirus.gov.hk/eng/inbound-travel.html#quarantinemeasures
Eligibility of HAF Guest Registration:
The HAF Guest Registration is open to film industry professionals including film investment & production companies, film fund representatives, sales agents, distributors and international film festival/ film project market delegates.
Each application is upon approval and verification. Each application will be reviewed and processed within 7 business days.
If you are a first-time registrant or if you are not sure about your eligibility, please send your company profile to the HAF team first at haf@hkiff.org.hk before completing the online registration form.
HAF reserves the right to refuse entry of any applicant who provides false or incomplete information, fails to meet participation requirement or does not make the necessary payment.
Each application is restricted to one guest only and each guest MUST register with a distinctive email. That is, one email can only be used to register once.
A passport photo

MUST

be uploaded when completing the online registration form.
If you have any questions regarding registration, please contact us at haf@hkiff.org.hk.